Since the pandemic started in 2020 more and more therapists have been giving up their commercial office spaces and opting to work exclusively from home. What most of us quickly realized is that we needed to make some adjustments to make the home office work for the long term. Simple changes like better lighting, a comfortable chair and an uncluttered background go a long way to present a professional experience for your clients.
We came up with our 5 best tips for designing your home office along with products that we think will help:
1. Lighting is Everything
Having the right lighting can make the difference between your client being able to see you clearly or being distracted by too much light or darkness. Positioning yourself in front of a window is a no-no, as well as being in a room that is too dark, as both mean your face will be in shadow. If your home office doesn't have good lighting, consider buying a ring light which is specifically designed to provide lighting for cameras. Here are some affordable options:
This one clips right on to your laptop:
This one comes with its own stand:
This one has a flexible stand:
2. The Right Camera Position
We have all been on video calls with people that hold their camera too low and we see straight up their nose. Don't be like these people. For an online therapy session the best position for your camera is at eye level so it looks like you are making eye contact with your client. For most of us that means getting some kind of stand for your computer or laptop. If you have been using a stack of books or a box for too long (guilty as charged!) now is the time to upgrade to a legit computer stand. Here are a selection:
Stand for a laptop:
Adjustable laptop stand:
If you prefer a "standing" desk:
For a regular computer monitor:
Computer monitor stand with storage:
3. A Pleasing, Uncluttered Background
Having something in your background that helps give your client a point of reference (instead of sitting right up against a blank wall) is grounding. Don't sit on one end of the room so that your camera shows the entirety of the room behind you as that may not feel intimate enough. There is also a better chance the volume of stuff the client is viewing could be distracting. The best set up is to be a few feet away from the wall behind you with some simple decor items. Some good options are a bookcase with some carefully chosen decor items with plenty of space left on the shelf, a pleasing watercolor art print on the wall, or a small table with a plant. Here are some ideas if you are looking to spruce up your background:
Bookcase:
https://www.wayfair.com/furniture/pdp/17-stories-rapp-7088-h-x-30-w-metal-etagere-bookcase-w003321062.html?=&experiencetype=2&selectedvertical=3&piid=1655425050
Cute plant:
https://www.target.com/p/9-5-34-x-5-34-faux-succulent-plant-in-ribbed-pot-white-hilton-carter-for-target/-/A-81599110#lnk=sametab
Succulents:
https://www.target.com/p/artificial-succulent-plant-arrangement-in-pot-project-62/-/A-82172054?preselect=80371760#lnk=sametab
Watercolor Landscape Art:
https://www.target.com/p/24-34-x-30-34-watercolor-landscape-framed-wall-art-opalhouse-8482/-/A-77347881#lnk=sametab
https://www.target.com/p/set-of-2-24-34-x-24-34-perfect-land-framed-printed-canvas-project-62-8482/-/A-79519968#lnk=sametab
4. Awesome Things For You to Look at
There will likely be a significant part of your office that your client can't see so make it your own! Having personalized artwork or pictures, fun fidget toys or a special mug can make your office feel like a special place you like to be. Here is a selection of things that we have in our home office:
Society6.com has an excellent selection of artwork. Here are some of our favorites:
https://society6.com/product/napping-ginger-cat-in-pink-jungle-garden-room_print?sku=s6-10785209p4a1v45
https://society6.com/product/find-joy-the-abstract-colorful-florals_wood-wall-art?sku=s6-13793999p67a214v757
https://society6.com/product/roses-bloomed-everytime-i-thought-of-you_stretched-canvas?sku=s6-16878221p16a6v28
Water bottle:
https://society6.com/product/breathe3172430_water-bottle?sku=s6-16556478p130a284v967a285v969
Fun coffee mug:
https://society6.com/product/feelings-wheel-for-dogs_mug?sku=s6-14039611p30a27v199
Sticker for your laptop:
https://society6.com/product/wheel-of-emotions_sticker?sku=s6-11935727p65a211v750a212v753
Anyone else quietly play with fidget toys under their desk (no, just me?):
5. A Comfortable Chair
The therapist's chair is a very personal decision! Some therapists want to sit in an armchair, some in a desk chair. The aesthetic will vary depending on the style of your office. Since you will likely be sitting in this chair for several hours every day it's important to find the right one. Here are some chairs we found that would work well for a home office:
Upholstered Swivel Armchair:
https://www.wayfair.com/furniture/pdp/quincy-30-wide-swivel-armchair-w004672253.html?st=1&experiencetype=2&selectedvertical=3&piid=110799724
Desk Chair:
https://www.wayfair.com/furniture/pdp/willa-arlo-interiors-aliya-velvet-task-chair-w004926588.html?=&experiencetype=2&selectedvertical=3&piid=1319093664
Desk Chair:
https://www.jossandmain.com/furniture/pdp/leaman-ergonomic-executive-chair-j000569758.html?piid=1427171108
We hope you enjoyed our roundup of items that will help take your home office to the next level. If you are ready to give your home office a makeover check out our pre-designed boards.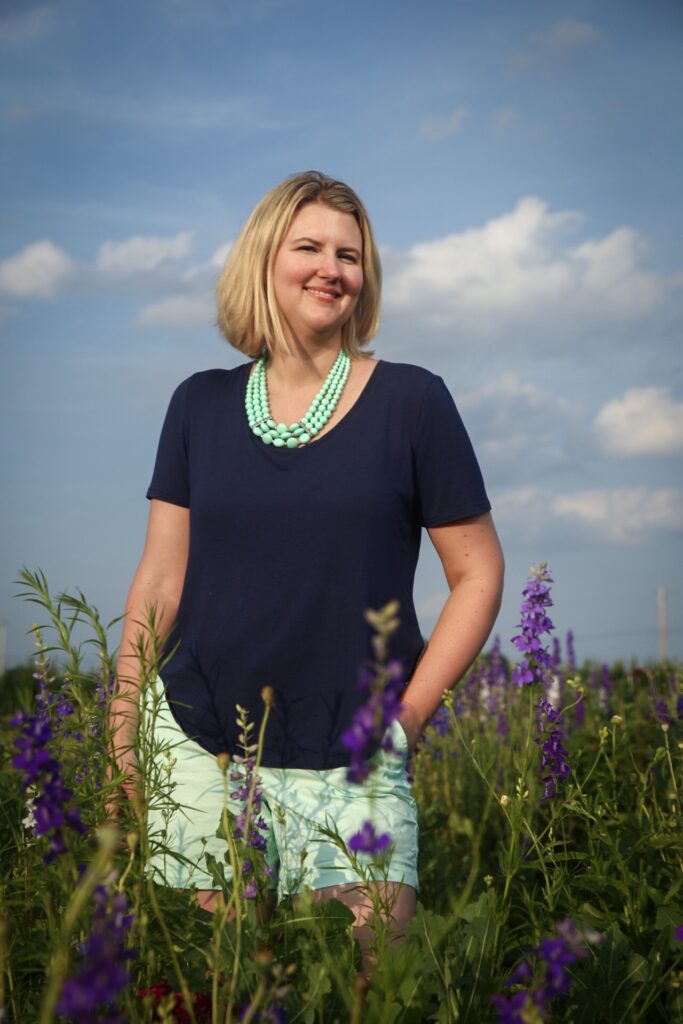 Alison Pidgeon
Alison Pidgeon, LPC is a counselor, serial entrepreneur and lover of all things interior design. She started Move Forward Counseling LLC in 2015 in Lancaster, PA and designed many office spaces as her private practice grew.