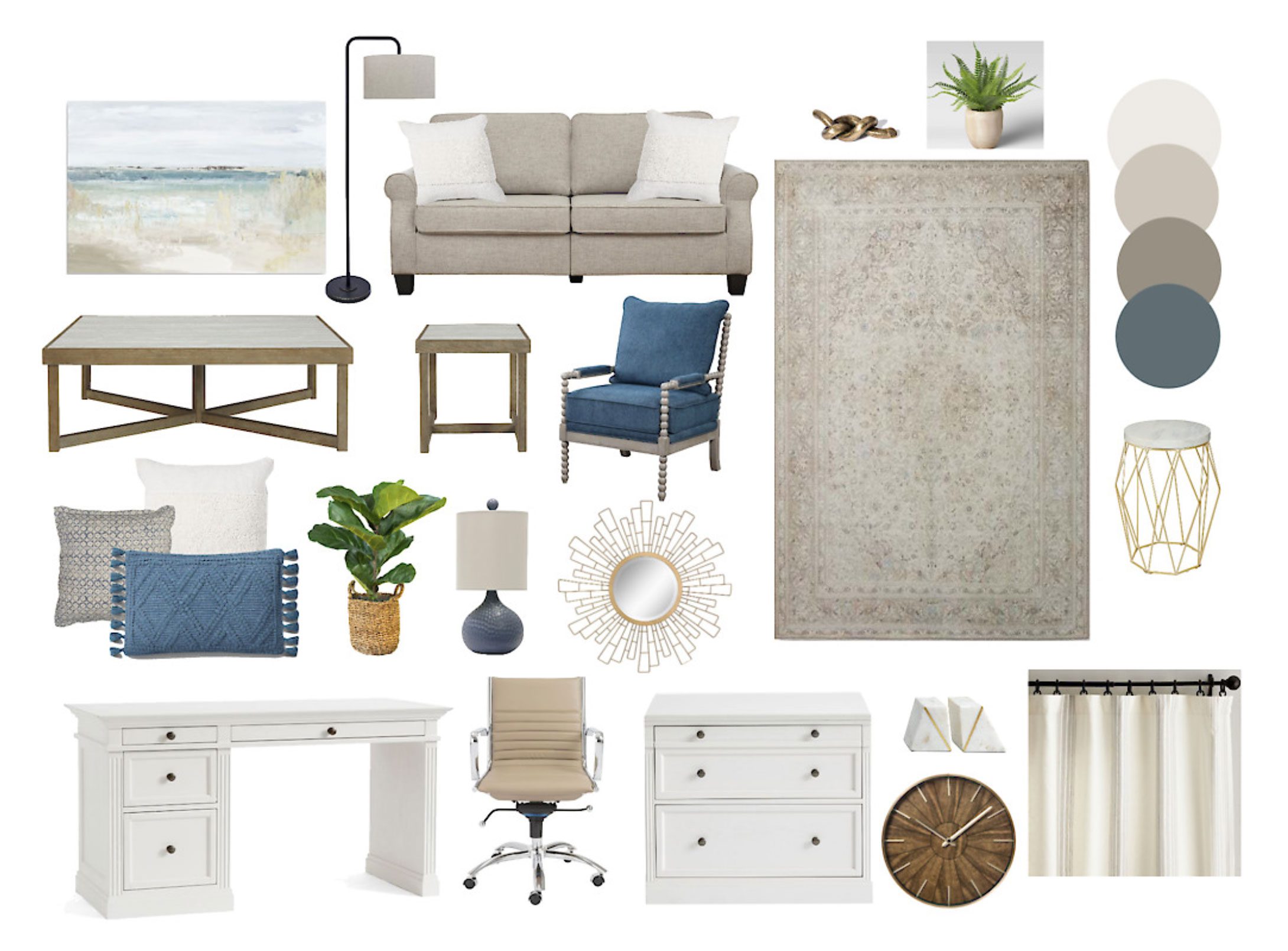 Transitional Classic
Classic lines and a bit of personal flair define transitional — complete with pairing of mixed themes or a few accent colors.
This transitional office space has a bit of a coastal vibe – playing off the large canvas piece and the accent chair design. The office furniture is a great collection and can be built to suit your needs from different desk arrangements to bookshelf options – choose what works for your space. Want more color? You can easily layer in another accent color, like coral if you like the coastal feel.
$5,400 estimated, combined cost of items costs may not include sales, clearance, or discontinued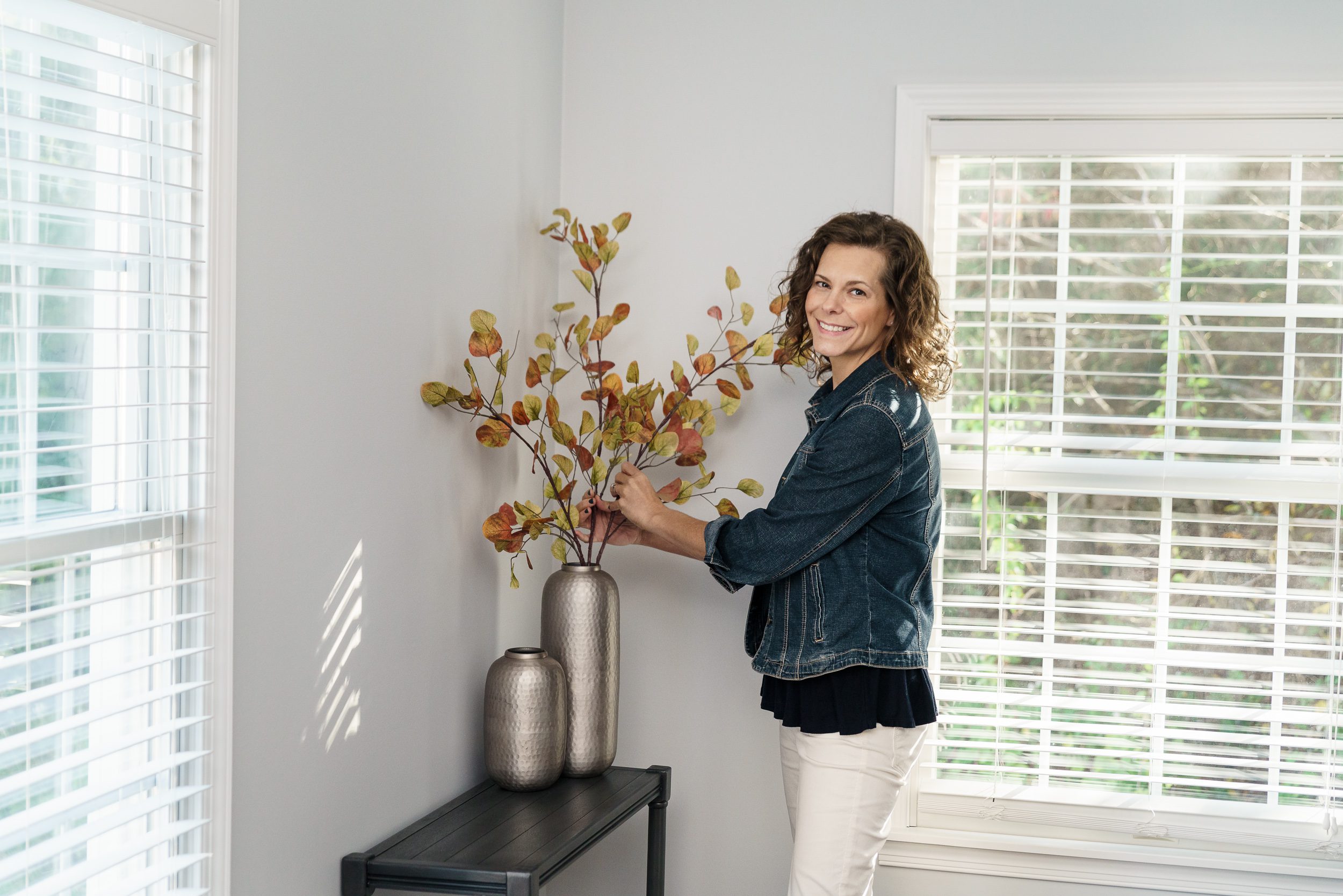 About The Designer
Lisa Baker
Lisa Baker is the owner and founder of Blue Stone Staging & Design Co. based in Elizabethtown, PA.