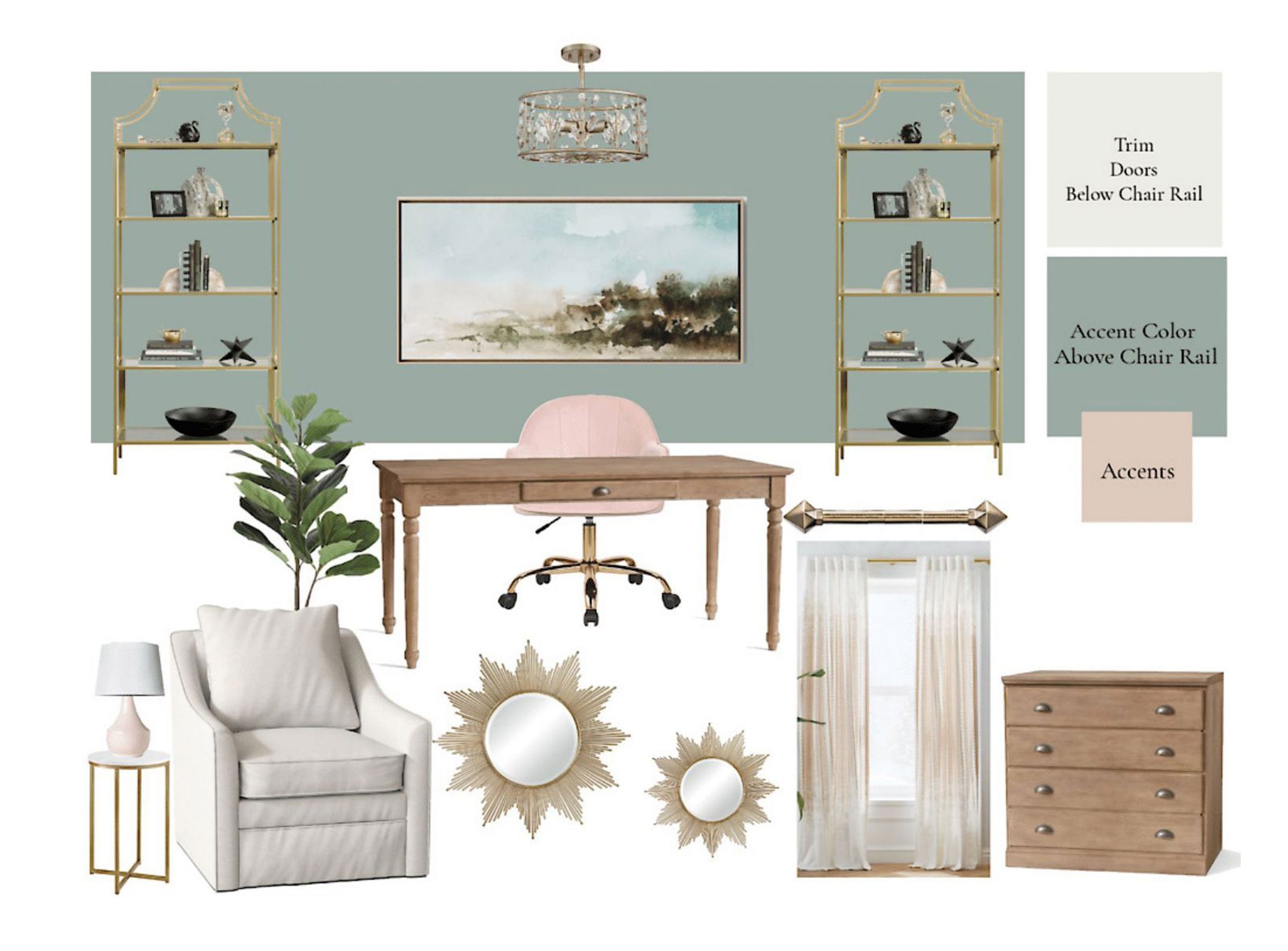 Transitional Sage
Against the sage backdrop, the lighter tones and gold accents create a sense of tranquility in this home office. The artwork provides an excellent focal point without being distracting.
$3,300 estimated, combined cost of items costs may not include sales, clearance, or discontinued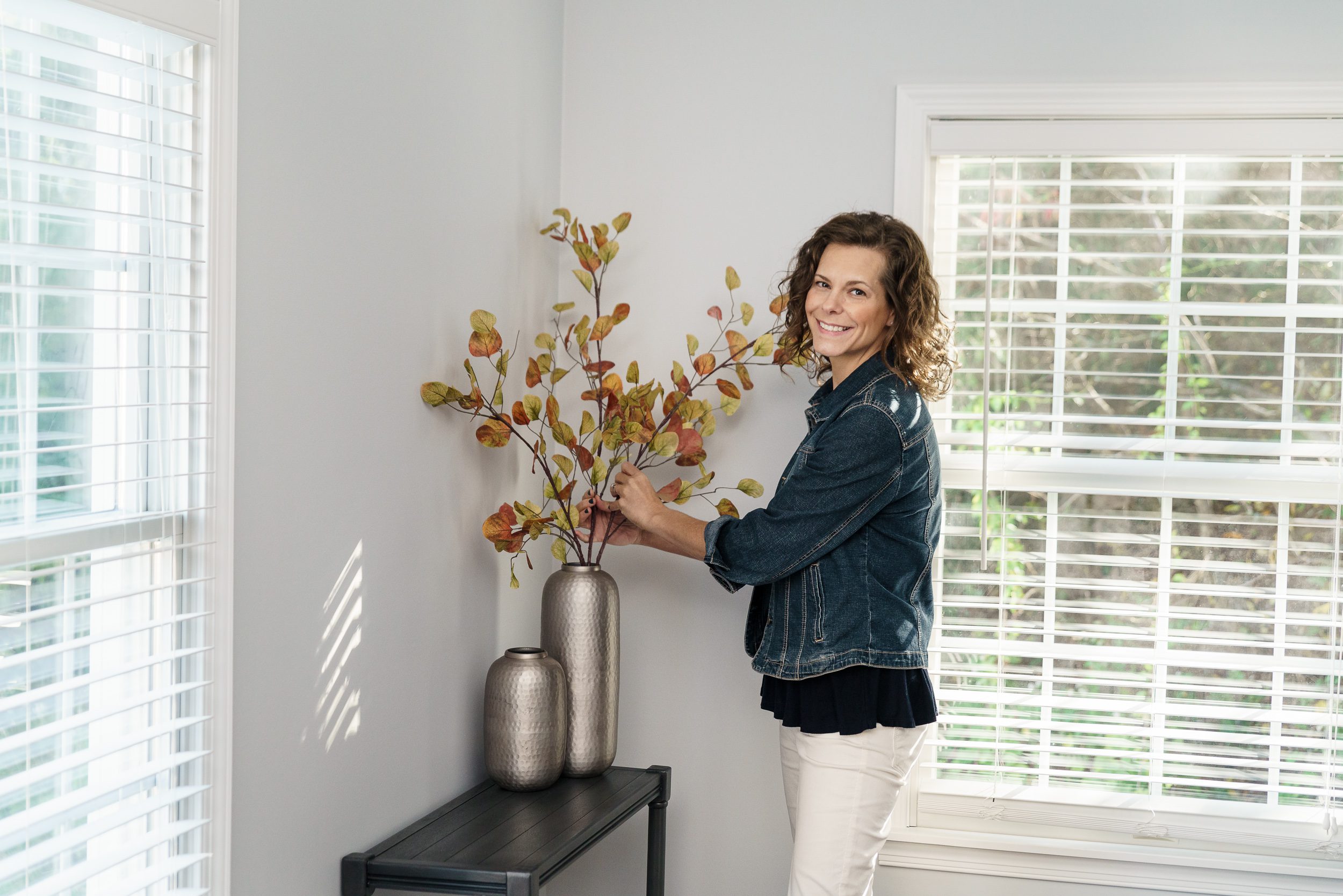 About The Designer
Lisa Baker
Lisa Baker is the owner and founder of Blue Stone Staging & Design Co. based in Elizabethtown, PA.