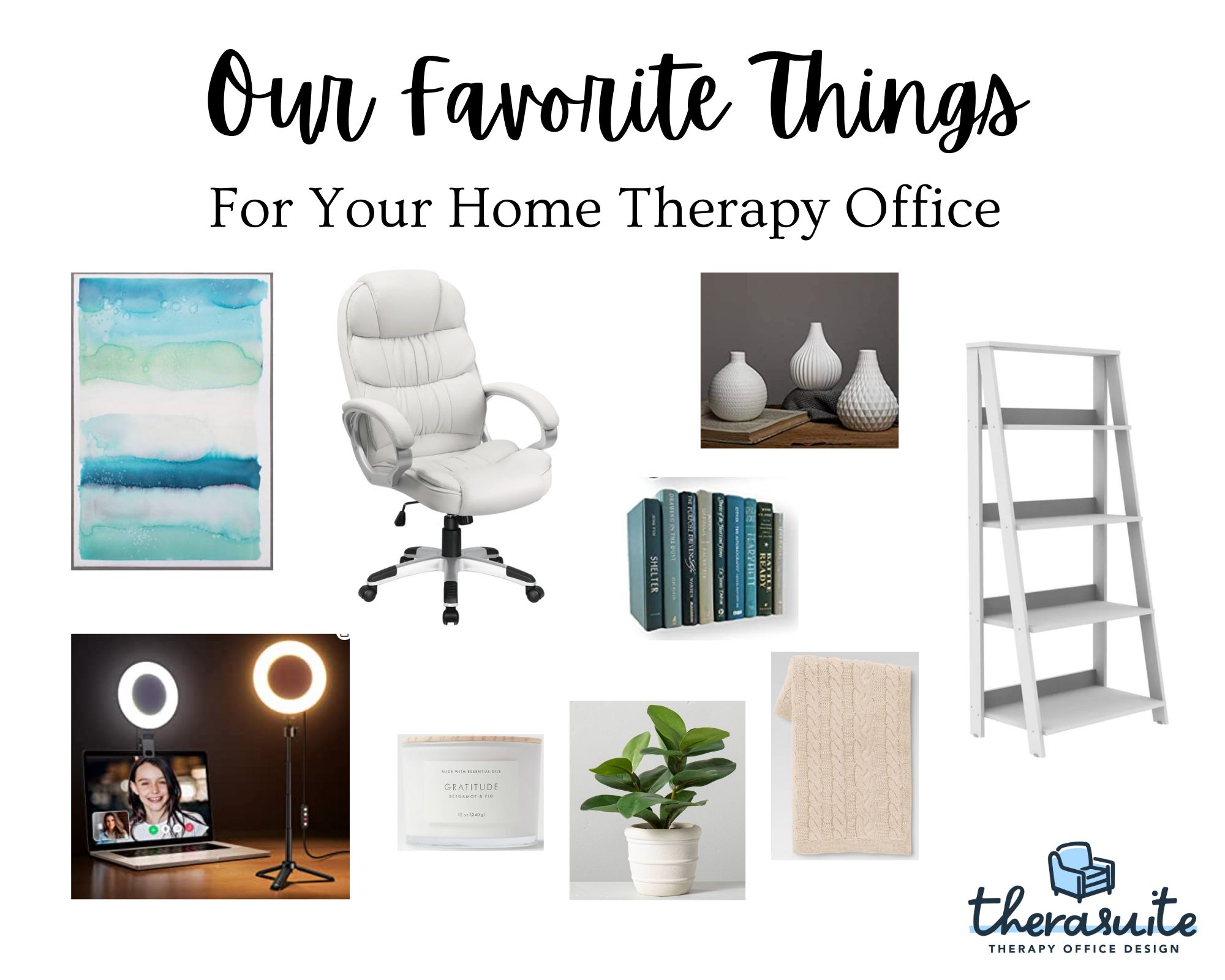 It's no secret we love home offices! These items can make your office more cozy and comfortable, while also looking professional for your clients. If your office is in need of a little sprucing up or you would like to give your clients something more interesting to look at than the blank wall behind you, then read on for some simple updates you can make on a budget!
This watercolor art print from Target is soothing to look at it and is reminiscent of water. Put it on the wall behind you when you are doing online therapy sessions to give your client something calming to look at it.
The ultimate key to your comfort is having an ergonomic desk chair that allows you to sit all day without your back hurting. This desk chair from Wayfair is not only comfortable, but it looks great too!
This ladder bookcase is simple and fits in with a variety of decor styles. If you are lacking in something of interest in the background of your screen add a shelf and then choose a few items to decorate it (suggestions as follows). You can also use the lower shelves for storage since your client probably won't see them.
The following items can be added to the bookcase for visual interest in case you don't have anything already at your house that you could utilize. These simple white vases can be scattered on different shelves. Faux plants, like this one from Target, are always a good idea to have in a therapy office space as they are calming. Lastly, you can buy books by color (it's visually more pleasing to the eye!) like this bundle found on Amazon.
A chunky blanket (to cover your legs if you get cold) and a candle to keep on your desk can add instant coziness to your space and your clients will never see them! It's a self-care treat just for you.
Lastly, if you don't have a ring light for your online therapy sessions definitely get one! Even if you have great lighting in your office a ring light can help illuminate your face on overcast days. They are inexpensive and make a huge difference with how you look on screen.
We hope this gives you some simple ideas to make your home office look professional and calming for both you and your clients.