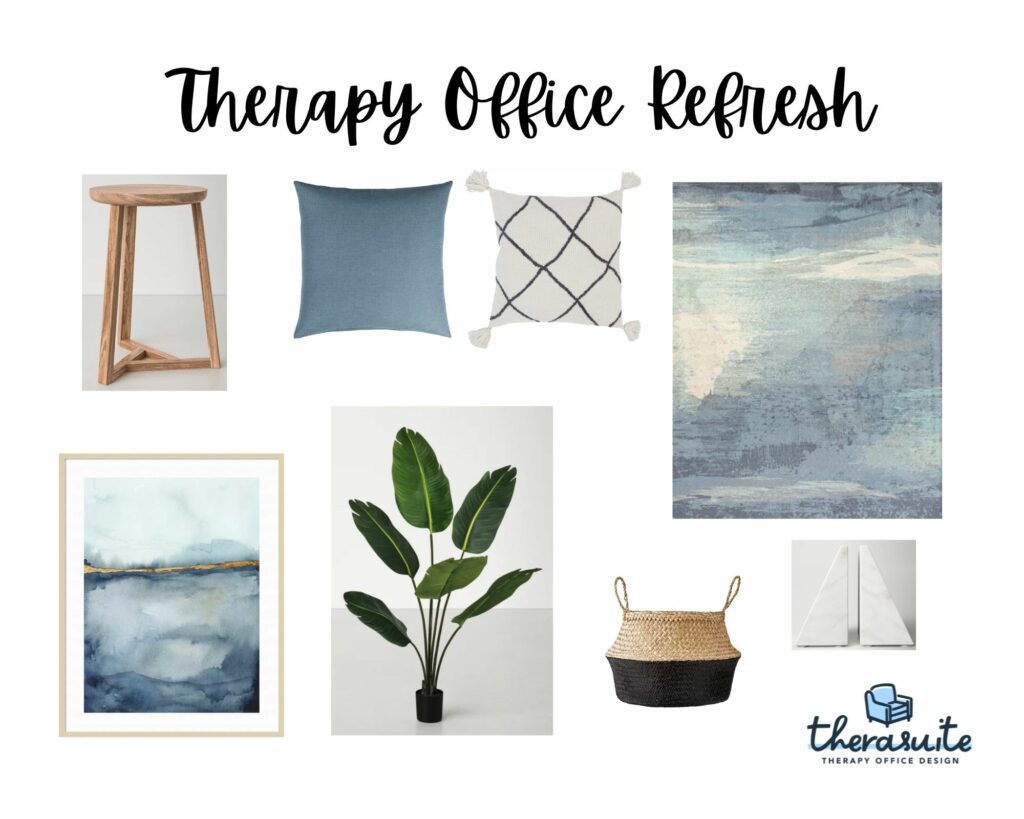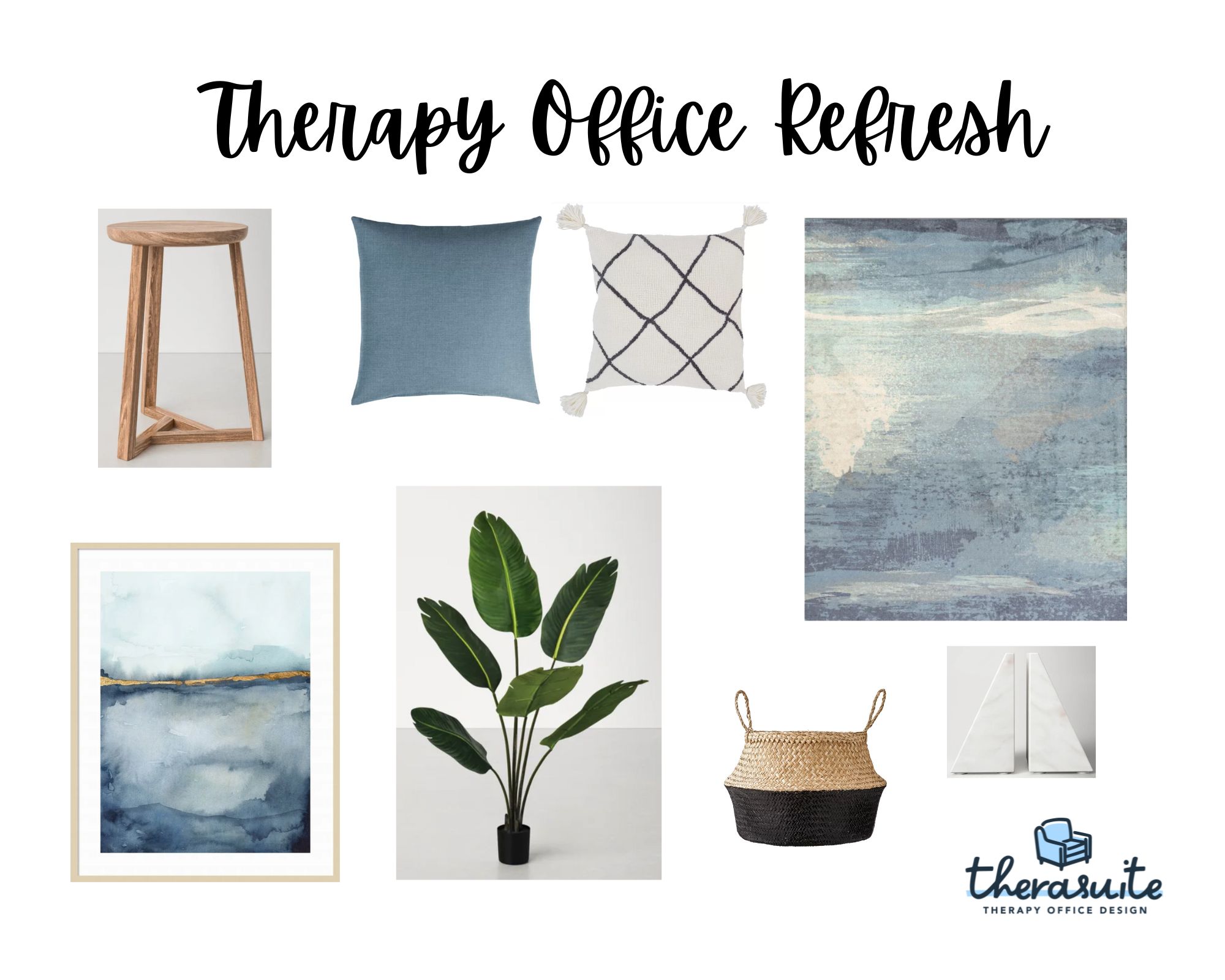 These days many therapists are returning to the office or making their home office a more permanent place to work. It's a great time to refresh some of the items in your space to breathe new life into it and keep it looking updated and cohesive. We pulled together some decor pieces with soothing blues and other neutral colors in case you need some ideas. If you have neutral colored furniture in your space these items would all work well.
First, this art print has soothing shades of blue, while also being a landscape print which has shown to be calming for the viewer. The natural wood frame also matches the side table and the basket which helps to tie the individual pieces together.
This striped pillow and solid blue pillow would look great on any couch or loveseat with a neutral color, such as gray, cream, white, or black. The pillow with the lines is on trend, but could jive well with a number of different decor styles, such as farmhouse, bohemian, transitional, coastal and more.
This side table is a light natural wood color which is also on trend right now. Even if your room doesn't have this color wood already, this could look cohesive with the addition of the basket, which is a similar color on the top half.
If your office doesn't have a faux plant, consider adding one. A designer I worked with told me once "every room needs a plant!" They add some nature vibes, and if you aren't good at taking care of real plants, a fake plant will work just as well. The basket can be used as a holder to cover up the plain look of the pot this plant comes with.
This area rug looks like a beautiful watercolor painting. It's not too busy and keeps with our blue theme. Even if you have carpet in your office, consider adding an area rug. It will ground the seating area and help to pull together the colors in your office.
Finally, these bookends are simple, but beautiful and could go well with a variety of decor styles. Use them on your desk or on a bookshelf to bring some order to your books. Most therapist have books in their office, so I am assuming you already have some to use with these fab bookends.
All of these items are from the website All Modern. Happy Shopping!